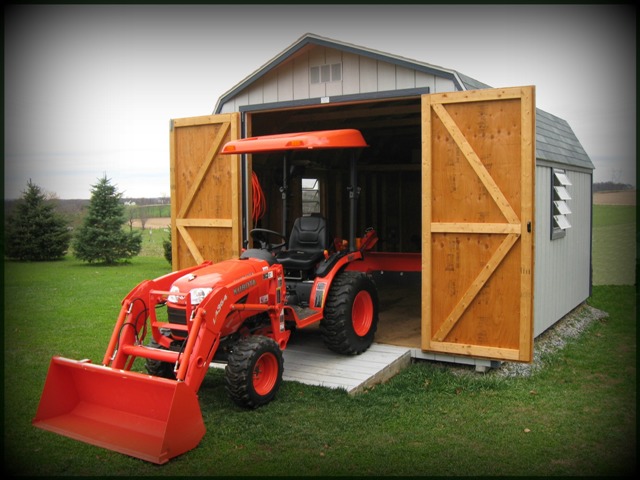 If the mini-barn doesn't offer adequate space for your storage needs, the 6' Wall barn does. The High barn has a 6' wall with an overall height of 10' 6". This style gives you the most storage for your money. If you need overhead storage add lofts, or shelving. Other options such as: Extra windows, doors, vents etc. are also available. Go ahead get the storage you need and add value to your property.
---
Here are a few examples of our High Barns.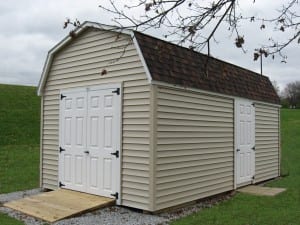 This is a 10 x 16 High Barn with an optional 3' wide single door and vinyl siding.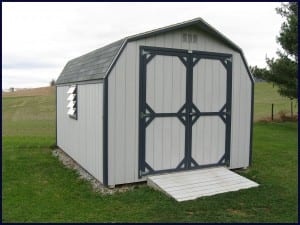 These folks came wanting a 12 x 16 High Barn with 8' high and 8' wide double doors. Other shed manufacturers only wanted to install a rollup door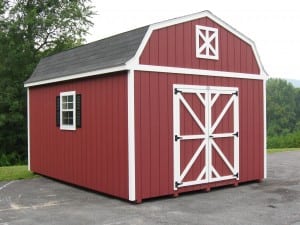 This 12 x16 High Barn was built from photos these folks took at Home Depot.
10 x 16 High Barn with 5' double doors and two windows.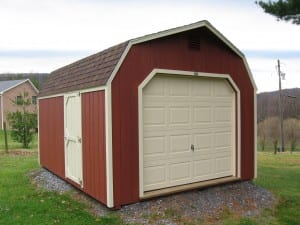 This is a 12 x 18 High Barn with a 8' x 7' garage door and a 3' single door.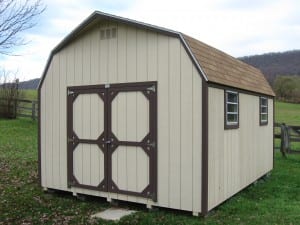 12 x 16 High Barn with 6' double doors, two windows, and two gable vents.